The recording is from 1952 - so pretty late in Astaire's career, but early in Peterson's. The one I included is an excerpt of the complete sessions, which I've posted here: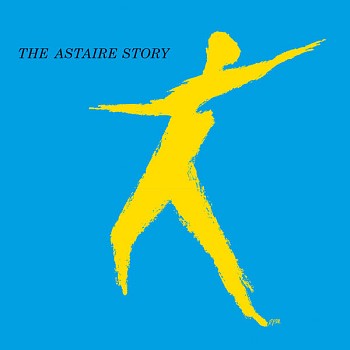 The Astaire Story is a 1953 album by Fred Astaire.[2] The album was conceived of and produced by Norman Granz, the founder of Clef Records (and later Verve Records), who was also responsible for the Jazz at the Philharmonic concerts, at which all of the musicians on the album had performed.
The album's song selection provides an overview of Astaire's singing career although Astaire also demonstrates his tap dancing on three tracks and there is one informal instrumental Jam session. Some later LP and CD re-issues add two versions of Oscar Peterson's instrumental "The Astaire Blues."
Oscar Peterson spoke warmly of the sessions that produced The Astaire Story in his autobiography, noting that vocally, Astaire was naturally attuned to jazz phrasing, and that Astaire enjoyed playing the drums at home. Astaire gave each of the musicians on the album a gold identification bracelet, inscribed "With thanks, Fred A". Ray Brown lost his bracelet, Alvin Stoller's was stolen, but Peterson wore his for the rest of his life.
The Astaire Story won the Grammy Hall of Fame Award in 1999, which is a special Grammy award established in 1973 to honor recordings that are at least 25 years old, and that have "qualitative or historical significance."