On DG live streaming… tix required…
Anyone planning to rip diz?

What kind of pussy rep is he playing this time?

Either Schumann ok rep or grade one BS with lots of unnecessary hand movements.
Can't be worse than this: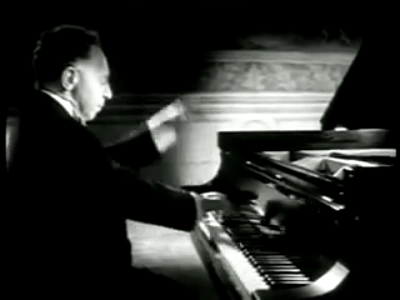 haha y'all arms are too short to box with god

This Rubinstein is the greatest showman performance of all!
de Falla - Ritual Fire Dance
Did you record this? I have missed his concert this year but I could die for his performance of Schumann Op. 99
I still haven't watched it, but since nobody else here shared I actually bought a ticket… will see if I can capture it… not sure how all that works though
Hopefully you had a screen recording program available for that.
Too bad I got notice too late about this live stream.
oh I didnt realize it was an old concert (2018)…not that that is bad for the performance or anything! just…selling "live streaming" tickets for an old recording a bit SKEP
yeah my guess is they are recording a lot of his recitals these days, knowing that he's getting advanced in age and still the size of a house… so pozz fearing some health issues that might take him outta the concert hall…
in other words… gotta make tons of recs to release later (DVD/CD/stream/digital) for CAZH
Sokolov somehow reminds me of hofmann in his approach to the keyboard.
well, copy showed up on intoclassics
Won't do much good though, he plays 1.5 programs per year, and maybe half of that is guaranteed to be Haydn/Mozart these days.
what won't do much good?
if they are later able to release 1 CD / DVD per year of brand new programs (which works) or 2 different programs per 3 years, it's more than most professional recording artists make… even if he keeps only playing Haydn and Mozart and Schubert his "new" rep is already outside the scope of all the young artists, who keep releasing the chopin ballades and Beethoven 101 over and over
I guess so, but my point is that saying "DG is recording a lot of his recitals" doesn't really mean what it sounds like, as it would no more than 1 CD of maybe new material per year at best. It's not like saying DG is recording a bunch of Yuja's recitals, which would be a pretty big deal in terms of variety. And if he's got only like 3 years of performing left in him with his body being a ticking bomb, that doesn't amount to much. But I'll take what we can get, even if I don't worship this version of Sokolov as I did the guy from the late 90s.
I see what you mean… I still don't know of another recording artist who puts out 1 CD of fresh rep per year though…
and I do appreciate that he's still doing a lot of rarities as his encores… in this recital there were two pieces i'd never heard of before… that'd make a more interesting CDs than the yundi li encores cd or whatever it was, with the same 10 pieces as everyone else