treazon, blazphemy
cock
cunt
BANNED
haha fuckk
i thought ken is a nice boy with orgy obzession

no, he's just a fucking psychotic retard.
hahaha, anotha fuckin admin unbanned hiz azz
it was da mart i believe. ban dem both.
dat wud be sacreligiouz, n unnecezarily brutal
n so i shall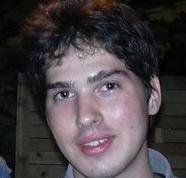 hhahahaaha i alwayz thought tha mart looked a bit different.
instead he randomly lookz lyk a kid i used to bum cigarettes off in highschool.

hahaaalooola! he's a bit random! if u met him in-person youd know the only tru way to see da full extent of his fury is to dizz his height. lol fuck haff u hurd his theory on homemade abortions? GENSUI
dey didn't want to let me in da casino
I had to show mah ID
Some prick did the same thing when i tried to play lotto.
Didn't get too mad, cuz it means I'm aging gracefully.

I could never be mad at a prick like that.