New logo fo you racist lot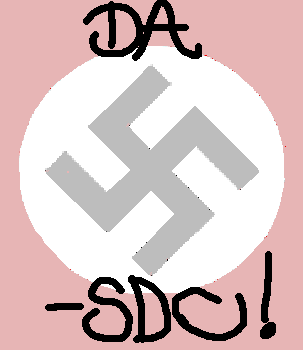 Now dats what I call art…
Good idea.
You have my vote!
We iz racist towardz da slwnezz
I just can't admit da slw world are maybe humanz lyk us… dey iz differentz n I think dere iz just too many of dem…

da naziz r juzt jealouz of da JEWZ SPEEEED
evidently, in da PENIZT movie - da nazi soldiah let da jewish PENIZT go out of respec fo hiz sheer SPEEED
feel DA FURYYY!!!
this pic IS da FURYYYY!!!