da complete zcore and midi pozz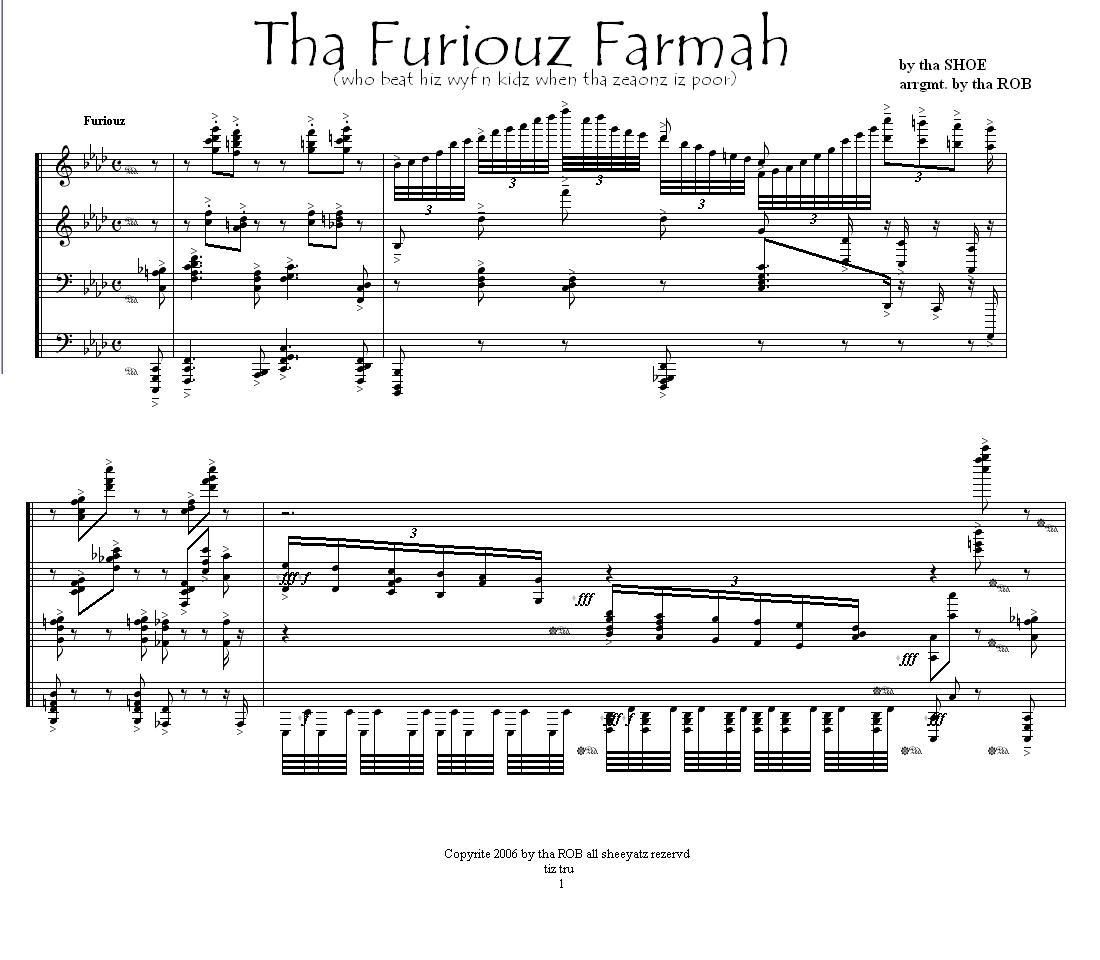 HAHAHAHAHA
Sadly I was not aware of this before.
ul da midi version too.

Haha diz da moz CG title evah :47:
hahhaha da Jeff learnin habitz a bit INZANE da last couple dayz

DAIM da Paul legendarily providez
DAIM tiz tran a bit too wikid~~~~

i vill just sight read it.

daim tiz melody a bit addictive~fuck
daim i haf tiz on repeat fuck
I was gonna sight read it, but then I realized it was too easy. So I played it in F#.
Still, a bit easy, tru.

hahah, nice! I haven't played it yet in F#, though.
hahaha
i iz waiting for da ROBBAH TOCCATA ala PRICK ztyle! muzt be zumwud gensui tru…wif inzpired by da MARLBORO and da WEED
HAHAHahahahahhahahah thiz!!!
originally commiziond fo tha SDC comp
da SDC compet iz pretty much fucked for da rest of tiz yr.

hahaha kritty u remembah yo oath to giff tha WINNAH of tha comp 1 gig of yo zheeyat tru?

hHAHAHHA alzo mazz rezpec to tha e60 fo unpredicktably haffin thiz zheeyat archivd

a bit sl*w but othahwise

didn't moi ovfah 10 GBz or sum sheeyat?
anyway, due to da unexpected slownezz ov da event, da prize iz now down to 10 MBz.

I iz wanting my girl to join da sdc, she thinks da Rob's Furiouz Farmah iz da sheeyat (in a gd way, naturally)
and that da Shoe's original palez in comparizon