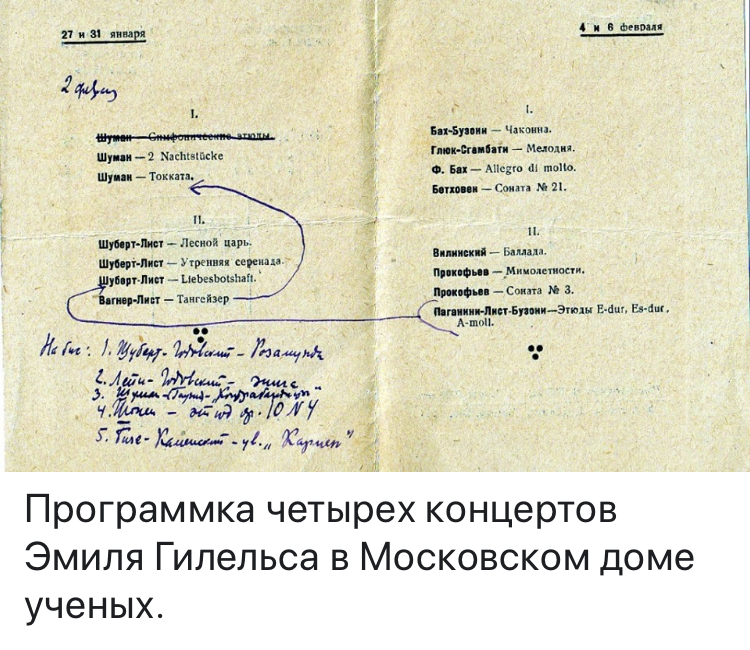 1930's prog.
Or this is a typo and he played another transcription from Tanned Ho or even da Isolde's Dong?
Hard to know though I'd assume it's the biggie. There is a shorter and easier Tannhauser paraphrase as well (just the Pilgrims' chorus iirc), plus Evening Star (btw this is beautifully lyrical and severely underperformed) and Entry of the guests at the wartburg.
Tru, Fliere recorded the Evening Pornstar tranny.
So did your Finnish friend
And so did I


Did you see the other program with Yudina? I wish we could have those Chopin 24 Preludes on record.
Would have been fun but I'd wish for da prime Friedman 24 prels instead.
Randomly, Gilels also played Liszt Ballade 2 in the 30s. That would be interesting to hear.
Truuuu!!!
Damnnnn
I C
24.01.1934
Leningrad, Great Philharmonic Hall
Solo Piano Recital
Bach Fugue from the Violin Sonata in G minor BWV 1020 arranged by Godowsky
---
Bach-Siloti Prelude in B minor
Scarlatti selected Sonatas
Liszt Fantasia on Themes from Beethoven's Ruins of Athens, 122
Ballade No. 2 in B minor S. 171
Liebesbotschaft (transcrption from Schubert)
Fantasia on Mozart's Marriage of Figaro arranged by Busoni