"ezzentially rewrote the middle"
Mic placement WAY to close imho.
Daim, Lola trying to go for a more "retro" Chop vibe like da BRUCE?
Rezpek Da Skirt not even covering her ass. This should be a nu standard for female pianists.
Haha diz impro!!! Fuck!
Rezpek Da Lola raw talent
Norman spy car going past at 3.42
Da Lola pozz da only pianist that can pull this sort of "interp" and
Not get obliterated in the comments.

Hoping to see lingerie credits in her vidz before too long
Norman not yet reporting on dis. I guess he is too busy wanking.
Her exceptional training still shines, randomly.
I wish she would record some rep legitly in addition to lowest-common-denominator "classical lite"

stuff like this.
He's trying to get the top off the Viagra bottle with one hand while massaging his limp dick.
Ahaha da poor raw dex striking there :norman:
Norman is the kind of music lover that actually owns Da

complete pimp box

Probably still unopened
… unlike the bumper viagra pack
Viagra must be coupled with direct prostate stimulation to achieve an erection
As will all perfs of this sub Arrau
Probably my least favorite nocturne.
Yeah I'm not too partial to it.
Cuntfuzed by da notion of someone being "sub Arrau"

pozz not a domme tbf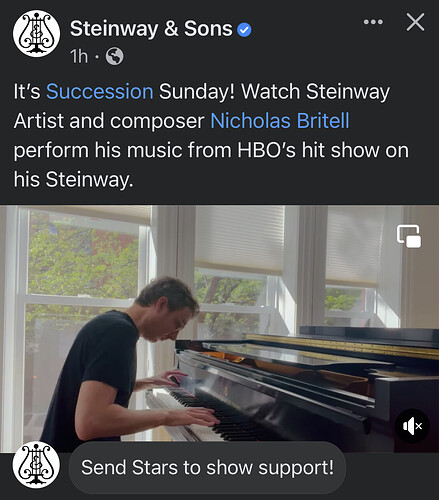 Is this da Lola house?
I see… she got sum Steinway Certified ass eating.
(Color grading - needs more contrast).
No, the windows are different.
Plot twist: that's Lola with no makeup & filter