…by forcin a three-way wiz 2 dead mofoz

HAHAHAHAHA FUCKKKKKKKKKK
diz HD footage.
mann da zepp 5-5-5-5 LH octz shake randomly also da HO spazz octz method.
FUUUUUUUUCKKKKKKKK
HAHAHAHA DIZZZZZZ
oh man, da second tym around diz a even mo genzui!!!
ok, call moi stupid, but da LH iz da 25-2 - but whut iz da thematic content of da RH?
ok, let moi hear diz a third tym
man…whut iz da RH???
did I evah hear it before…
hmmm
diz genzui godo combo…
fuckkkkkkkkkkkkk
ahahahah mannnnnnnn
da RH iz juz a raw rape attempt of da 25/2 LH, diz truly an unrecognizable zheeyat wiz chord-fillah on top of all da rape
dere iz no cumplicated theme combo harzhly, juz an illuzion rezultin from da clazzik RAPE ZOUND

I thought da RH was a kan sheeyat!
Fuckkkkk
Da ZEPP Cuntracuntal prowezz rivallin a fuguz ov da BACH himzelf


Alzo note
Da zepp zheer arrogance here
Bazically

TRI-FECTAH level

Contracuntal!!
Fuckkkkk
A new term hath been coined!
Cuntracuntal

Double cunt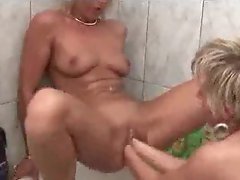 'I knew I put da car keys zumwhere!'
Male looking kneecaps n midsect
But wiz vagine. Secret tranny.
Ahahaha fuck!! Da zepp'z lh spazz!!!
Pozz a CHOP POLO OCTZ fastah den da MOTEL cummah?
Ahahahah to reach da MOTEL
da zepp vil firzt haff to defeat hiz arch nemiziz
da EXTREMOFO

let's juz haff a chop octz polo extravaganza, truuu
hell, da myztery penizt will join in too.
on about 6 weeks.
trying to get all ma shit together
rezpek da zepp on hiz return tru
keep rapin dat 88, mofo.
I see WAY too many
working keys


AHAHAHAHA REZPEC!!
da zepp meant to replace diz 88 a few monthz ago
juz cant zeem to part wiz it zumhow, tiz da firzt 88 da zepp bought on hiz own, da zentimental value a bit legendary

HAHAHAHA fuckkkkkkkkkkkkkk
if we work togetha, we can keep da EXTREMOFO off da podium

zhorly da zepp culd zteal da RH waltz rhythm idea