Damn, that is some news to me. I think I saw a pic of them together once or twice but thought nothing of it. Was she the mother of Gilels' daughter?
Nope, daughter (Elena Gilels, born 1948) was from his second wife.
Tamarkina randomly was pretty cute.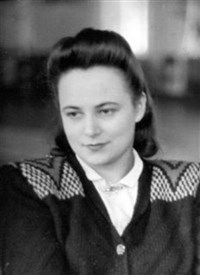 Cute and a trannie? Or just cute?
I love this woman like a sister. I knew but I don't have a photo of them alone together. There's the one where they're celebrating May Day with Zak and some others.
Tru I knew this.
And tru Tamarkina was pretty cute with her bob.
Tamarkina was Argerich before Argerich
No, this is totally new to me, too.
Plot twist - it was Gilels in drag all along.
By 1950 it was no longer passable, and Gilels said "no, I'm not putting on that dress anymore!"
Damn da TM tries to turn mah sweet darlin' into a tranny. Not gonna happen MOFO.
I get rather sad looking at Rosa's photos. You can see that her temperament and a hard battle with ill health really kept her down. I think I have just one or two photos where she actually smiles, all the rest are heavy and sad and a few are close-lipped half-smiles which are even sadder.
I didn't know that - even more rezpec for da gilels!
Haha we doin' clickbait now here