Probably too eazy for u guys but moh challenging ones are coming
4)
8 )

Doing it away from piano and have the pitch of a tween pop singer soo…
8 Busoni Concerto?
7 d fit symphony Beethoven
6 Scrib 08 12 tude
5 minute waltz?
4 As Scriabin sonata maybe
3 op 101 or 110 I forget
2 Goldberg vars
1 fur elise
Durf most beautiful moment in Beethoven and I practiced that fucker too. After 30 its all downhill guys…
I should get 5 bucks if I'm right on the fur elise though ; )
Tru, da 111 is a deadly motherfucker.
I have a rec of mah attempt of it, it was fresh as fuck at the time and not so GUD.
Wrong
Wrong
Correct
Wrong
Wrong
Wrong
Correct
Correct
These are all solo piano pieces.
Some more:
I'm sure tm will recognize diz one

Feel free to pozt more of deze puzzles!
10: prick 6

Solo hmm
4 is Jew de ew. Ravel!!
8 rach 2 son
7 apassionta si Tara
What's 5?
9 looks like Brahms
is Brahms F# Capprice indeed.
is Raindrop Prelude
Hint: 11. is from a set of variations on something.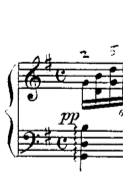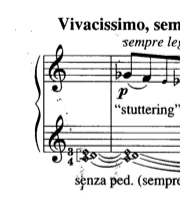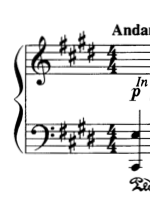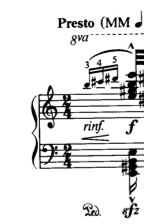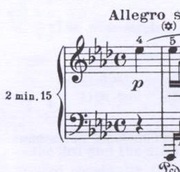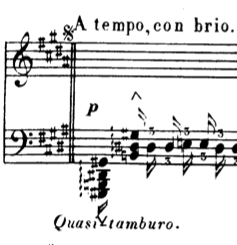 I don't recognise any of those Mikey.
15 is a brutal stretch, not sure I could reach that cleanly.
12 is from Alkan's concerto for solo piano sheeyat.
13 looks like Butterfly Chopet.