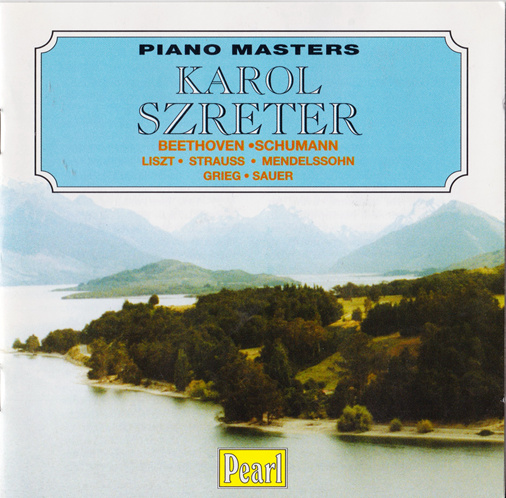 I posted this in another forum a few days ago. In case someone here need it. Full scans included.
I was too lazy to do it, so thanks!
I really like Szreter's playing. I can recommend this (not his own arrangements), even if I think the best thing on here is Sauer's little Music Box.
IPAM's assertion that this has "most of his recs" is a mistake by the way. He recorded lots more. I'm supposed to have another hour or so of discs in private transfers, but I haven't been able to find the CD-R.
I'd love to listen to that!
Unlike you, I really enjoyed the Strauss arrangements too.
Didn't like his Schumann Carnaval very much though.
Me too

I haven't heard the Strauss in two years now, but my memory of them is that they're pretty mundane (and the Liszt rather cheap). I did put on the disc just now however and he's playing Beethoven to me as I write. Glorious stuff! He's really good with character - he sees the music and just knows what it is, and he's both actor and pianist enough to bring it to life convincingly too. I think it's really impressive this early on, also to have the versatility to play a LvB Sonata every bit as well as a Mendelssohn Scherzo or a Strauss parasheeyat.
The Grünfeld, though I will revisit his own ones too in an hour or so.