I think it really ties the room together.
nice, my parents don't know enough about my interests to get me something so thoughful.
Perfect present, awesome picture too. I wonder why they got this. Or did they simply print it from your collection?
Hahaha, no. It was a collaborative thing. I sent my brother a link to the pic and said something like 'damn, I'd kill for that', and he filed it away as a bookmark and then mentioned it to my Mom a couple weeks before Christmas. Then they ordered it and had it professionally framed.
True, it's a perfect present.
da laz sheeyat i need on ma wall iz a pic ov 2 random old dudez
altho if datz whut getz u off…
Let's just hope Woo doesn't pee on it.
Tru, obviously he is not a golfer.
The head of the keyboard department where I studied had a signed A2 poster of Richter on his wall, I was soooooooo tempted to nick it lol.
What's the piece Msisty and Slavy are playing?
most likely beethoven

I so want a framed picture like that, except of either mickey or celi
I want to get one of these pictures of Ashkenazy framed -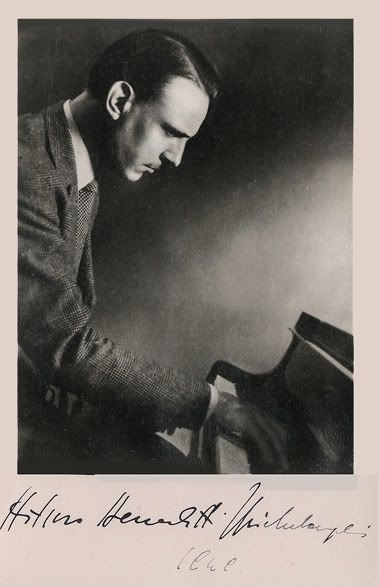 $500 on ebay, if I were a rich man…

damn that gave me such a boner
ebay offers good deal sometimes. horowitz's signed pic like what koji uploaded used to be $150-200 not long ago. on a bad day, someone might just push up the price to $300-400. it really depends on the timing.
That's still a bit overpriced for Horowitz autographs, which aren't rare. ABM autographs are VERY rare.
yeah I've come across a couple and each is several hundred, even if it's made on something not so picturesque, like a spare page of paper
Very nice Chris,
…a great poster indeed.