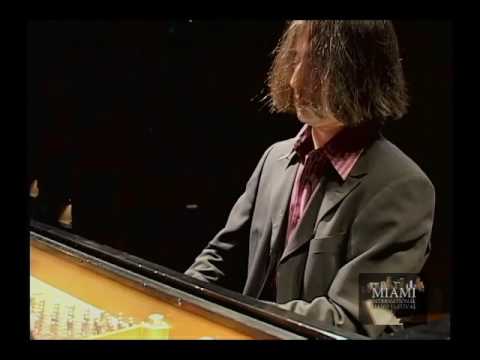 The Fantasy and Fugue on the chorale "Ad nos, ad salutarem undam", S.259, is a piece of organ music composed by Franz Liszt in the winter of 1850 when he was in Weimar. The chorale on which the Fantasy and Fugue is based was from Act I of Giacomo Meyerbeer's opera Le prophète.
Ferruccio Busoni prepared a piano arrangement which was published in 1897 by Breitkopf & Härtel.[3][4] Alan Walker, Liszt's biographer, said that it "represents one of the pinnacles of twentieth-century virtuosity."[5]Liszt at least once performed his own piano transcription, of which Walter Bache, his student, made an account in 1862. Liszt never seems to have notated such a version.
More sheeyat den even da Pimpson
I like it because the title seems profound
I'm not sure, I fell asleep 8 minutes in.