Wiz da obligatory trumofo commentary
Basically I think da Maiden'z wizh iz about a tranny azian zchoolgirl who nevah took it up da azz until da Trumofo raped it wiz da thick western bazz 10thz
AHAHAHAHAHAH FUCKKKKKKKKKKKK!!!
da zepp alwayz get diz confuzed wiz zum zherbert zong trannyz
n tru da out n about zepp too lazy to check da zcore but vil azzume diz a 95% urzext interp
FUCKKKKKKKKKKKKKKK 5'12 okok diz zhorly bettah den da original ic

Hahaha truuuu
Diz randomly a CHOP - Pimp tranny, mildly wtf combo

Randomly da TM program fo diz zong iz a random JAV zchoolgirl getting dismissed from an 88 lezzon wiz da TM, zkipping along until zhe finds a random jap carrot flavored mocha ice cream truck on da cornah.
Zhe gets lured inside (diz a consentual jav film, contract signed beforehand) n gets destroyed by a thick western cock before happily waving bye bye to the camera and presumably being paid
ahahahahaha
u need to check to make zhor derez not already a JAV wiz dat exact ztorylyn b4 publizhin it in yo e-book

This is a compo from da

's Style Brilliante days (when he was still interested in girls) One wonders what would have happened if he never met that tranny George Zand. He would have probably died from syphilis instead of from tuberculosis, tru.

Hahaha good point!
Basically, I need to secure da movie rights to dis as well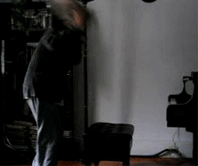 FUCKKKKKKKKKKKKKKKKKKKKKKKK





REZPEC DA CHOP

Da irony being dat da george zand wuz in fact da chop himzelf - in drag

As with all Liszt trannies, it's a fucking wikid piece.

Yeah, just delightful.
So balanced compositionally and not one note out of place.
Naturally, diz raped TM verzion iz SDC-only, ma tru version cummah in September n will be strictly ursext…
Blame da pimp, he introduced da chop to her as a PR diztraction from hiz own countezz-boning ezcapadez.
Ahahaha at da tm'z plot zynopziz for diz piece!!
It'z almost a zhame you'll end up having to urzextize diz mofo, playing it freely and with little impro extraz iz the way I'd go with it. One of da

pieces in which

really is da man, he's got a lovely crozz between full-on virtuosity and whimsy.
Da Rosenthal goes full blown orgy on this one.
Leaps = sex swing installed!
Diz classic 1929 rec…
Mannnnnn
Daim, da Rosenthal turn diz plot into a TRU JAV
Ahahaha he obviously liked jumps.
See also his Carnaval de Vienne.
Haha what kind of mofo do you think I iz?
I heard every single one of da Rosenthal recs at least once, mofo

ahahahahah
da ROZE-BURGLAH had pozz da moz legit
golden age 10/1 of all tym tru
almoz a modern day comp level perf

For an old guy those trills and runs are as tight as a flagged jav snorch
Da no pedal approach!
Haha truuuuu. Diz could pazz fo a Fei Fei perf!
ahahaha n da average goldenage 10/1 fo comparizon:
mannnn da inzane cg of da goldenage mofoz