I just saw this poster on Richter's FB page: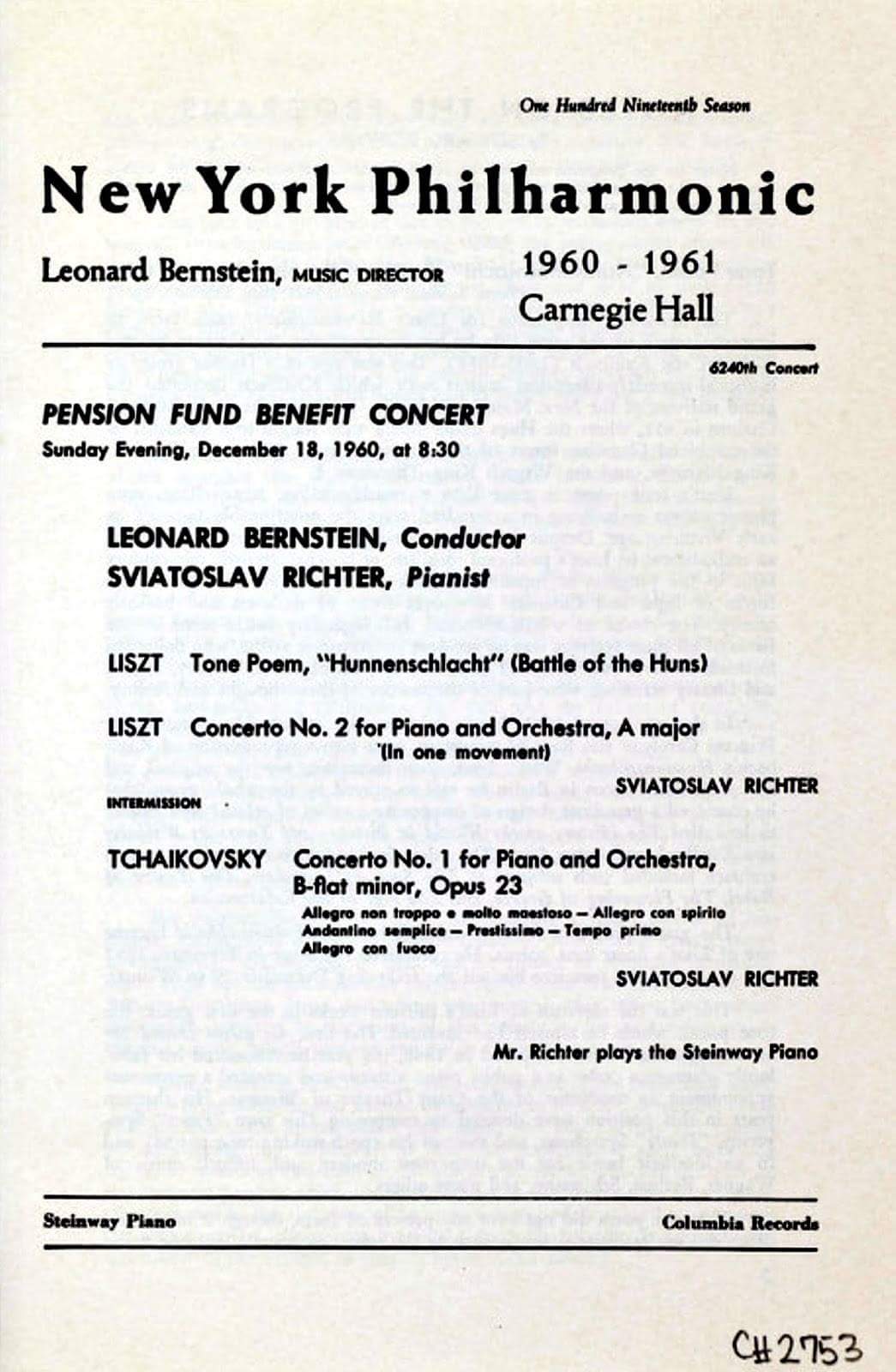 Is there any recording of Richter-Bernstein collaboration?
Well… it would almost be strange if it wasn't recorded, since just about everything else he did in the hall during this tour was, but fact is I have never heard about it.
Unless you're aware incidentally this concert wasn't meant to happen, as it were. Due to the Richter's overwhelming success in NY three extra concerts were appended at the end of the tour, of which this was the first.
Everything I've read about the concert seems to indicate that neither Bernstein or Richter were at their best. Maybe we're better off with no recording.
No one believes that you think this

=)
I suppose Richter probably was tired. He screwed up the Tempest at his following recital a few days later as well.
Indeed this could actually explain it. Perhaps RCA were there, only chose not to release it (or weren't allowed to).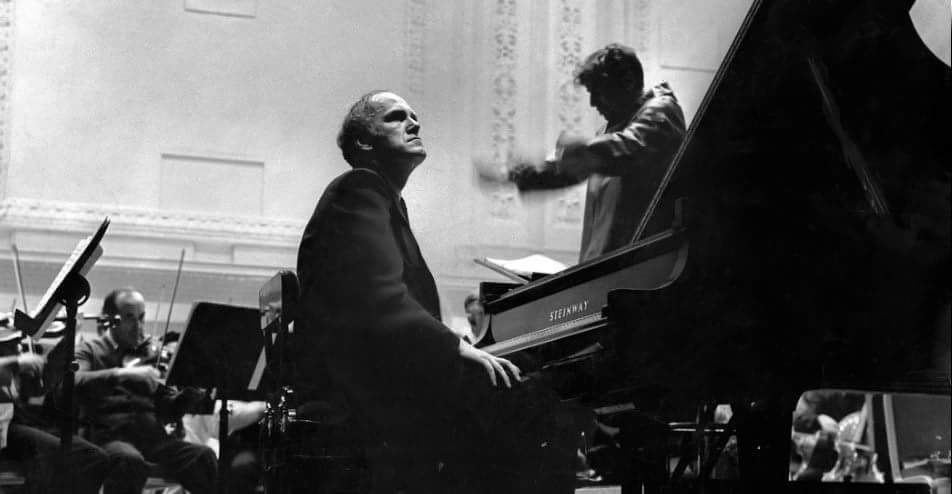 I dun c no mics